Our locally-owned and family operated wholesale screen printing facility simplifies your custom branded apparel experience.
SCREEN PRINT
We offer high-quality screen printed apparel and branded merch for any occasion. Screen print is a durable and versatile print method, and makes large orders more affordable.
Learn more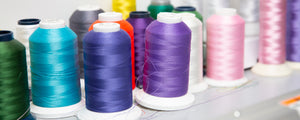 EMBROIDERY
Embroidered apparel is a great way to take your business to the next level. It is the perfect solution for corporate attire, uniforms and winter wear. It is also the standard print method for toques and ball caps.
LEARN MORE
GRAPHIC DESIGN
We offer in-house graphic design solutions that will make your brand stand out. Our modern and unique artistic awareness will elevate your branded gear and get you noticed!
Custom dyed apparel
Artisan-dyed in-house to give your branded apparel a distinct edge. Made in small batches so that each garment is different from the last.
We specialize in working with small businesses.
Let's get started today!
Tell us more about what you need